Two Myanmar protesters shot dead in police crackdown as sacked UN envoy vows to 'fight back'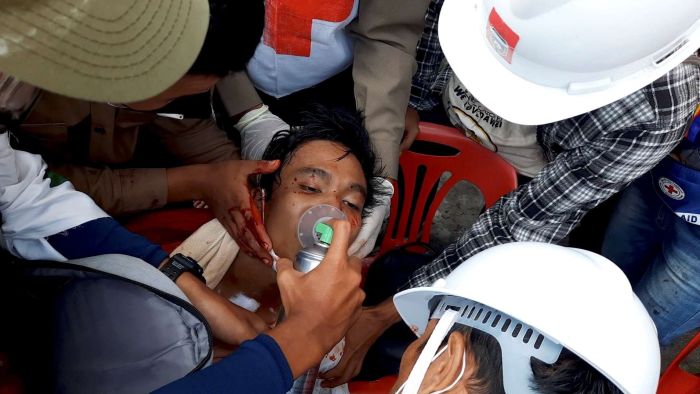 Myanmar police have shot and killed two protesters, sustaining a sweeping crackdown for a second day in a bid to end weeks of pro-democracy demonstrations.
Key points:
Local media reported that demonstrators were killed in Yangon and Dawei
The protests come as Myanmar's UN envoy was sacked for "betraying the country"
Ousted elected leader Aung San Suu Kyi faces her next court hearing on Monday
Police opened fire in the southern town of Dawei, killing one and wounding several others, according to politician Kyaw Min Htike.
The Dawei Watch media outlet said at least one person was killed and more than a dozen wounded.
Police also fired in the main city of Yangon and one man brought to a hospital with a bullet wound in the chest had died, said a…