Townsville woman sentenced for misusing GoFundMe money intended for son's funeral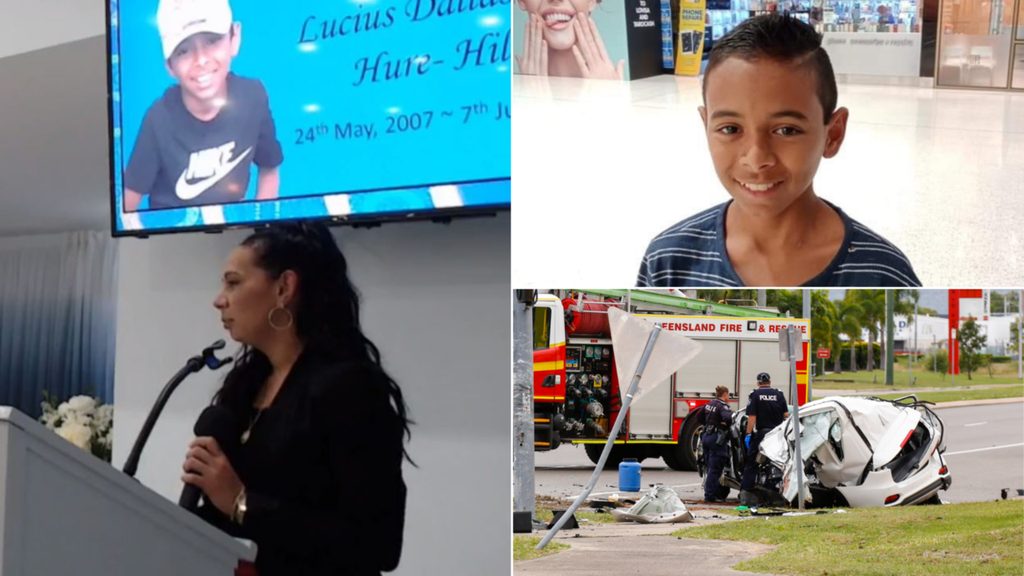 A Queensland mum who lost her son in a car crash which also claimed the lives of three other teenagers has avoided jail for misusing funds raised to pay for his funeral.
Lesley-Lee Hill pleaded guilty at Townsville Magistrates Court on Wednesday to fraudulently obtaining more than $3000 from a GoFundMe page.
The page was set up after the death of Hill's son Lucius Baira-Hill in June 2020.
The 13-year-old died with three girls aged 14, 15 and 17 in the crash in Townsville, with the 14-year-old boy allegedly driving the car containing the children now facing charges.
Prosecutors alleged Hill and Lucius' father were the beneficiaries of the GoFundMe page.