Italian families keep connection to Italy alive through food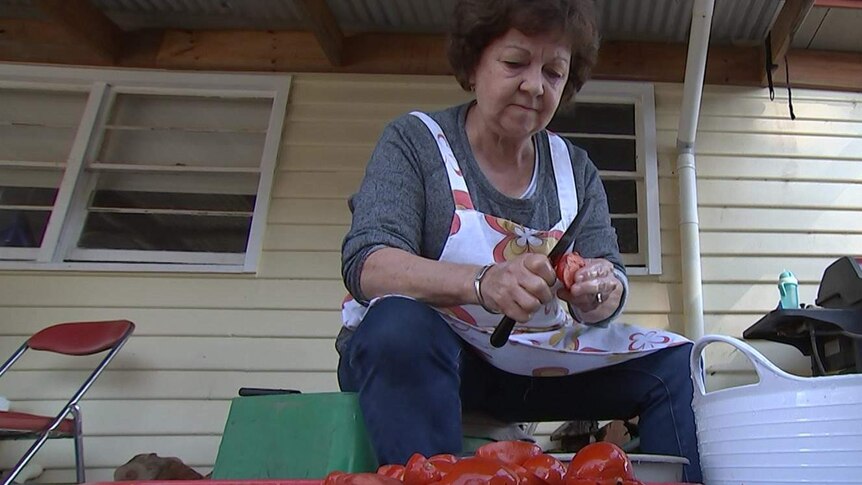 Pasta sauce-making day is a yearly tradition for many Italian Australians, including Sicilian-born Melbourne chef and restaurateur Rosa Mitchell.
Tomatoes are grown or ordered in bulk, washed, cut and processed through a purpose-built machine to keep the family supplied with fresh bottled sauce year round.
The sauce might not look any different from what's readily available in supermarkets, but Rosa says there's no comparison in flavour and the ritual of getting the family together is important to her too.
"You buy bottle tomatoes and it doesn't taste the same … and it's a beautiful tradition to keep and it's lovely now that I have my family and my grandchildren starting to join in and hopefully they'll grow up making the sauce as well."