Cyclone Kimi expected to strengthen and pummel coast from Monday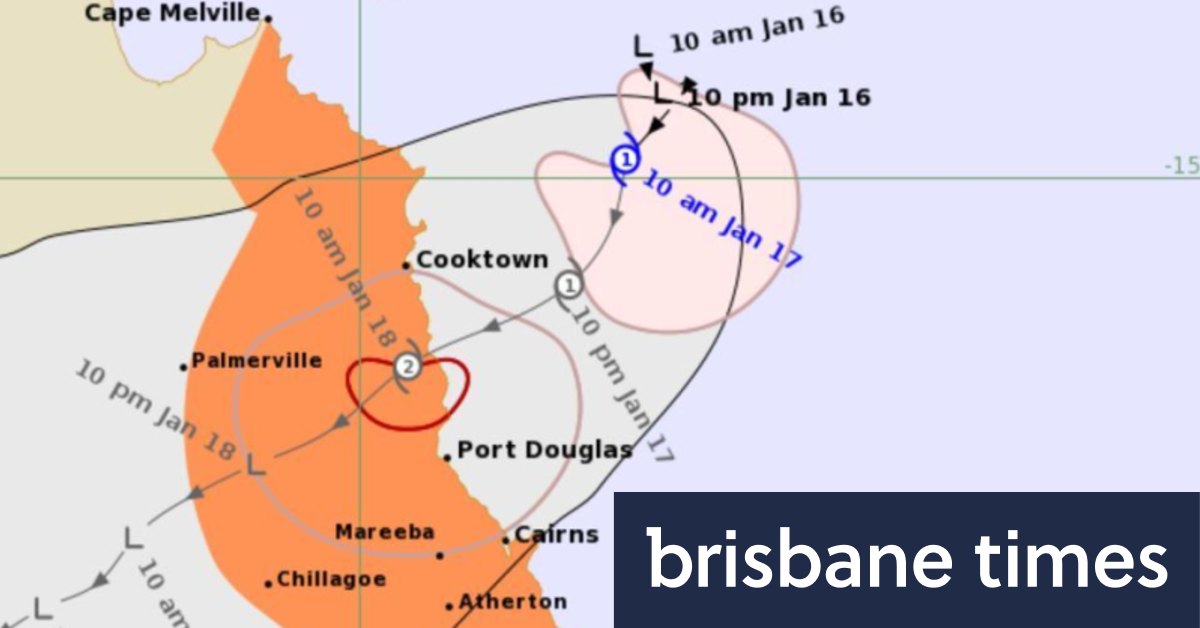 The system formed in the Coral Sea north-east of Cooktown on Sunday.
"People between Cape Melville and Cardwell should immediately commence preparations, especially securing boats and property, using available daylight hours," the bureau said.
"A flood watch is current for the north tropical coast between Cape Flattery and Ingham, as wet catchments are likely to respond quickly to further rainfall."
Kimi was about 235 kilometres north-east of Cairns on Sunday, moving towards the coast at about 9km/h.
Meanwhile, severe thunderstorms with heavy rainfall, damaging wind gusts and large hail are possible on Sunday afternoon and evening for parts of south-east Queensland.
Meteorologist Kimba Wong said storms would strike west and north of Brisbane…