COVID-19 quarantine period extended for people locked in Brisbane's Grand Chancellor Hotel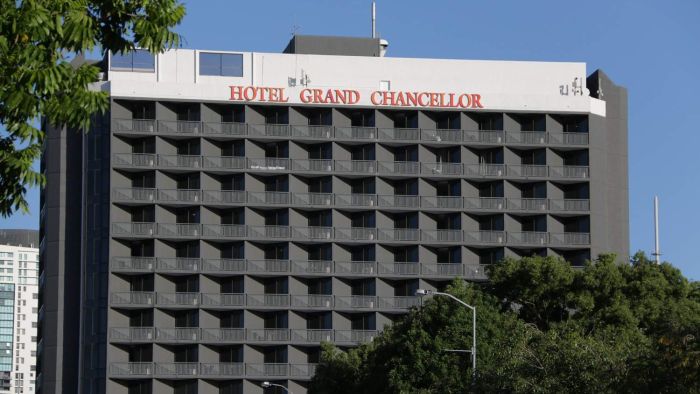 People who have already spent two weeks in hotel quarantine at Brisbane's Grand Chancellor Hotel — where a cleaner tested positive to the UK variant of the virus — have been told they will have their quarantine extended.
Queensland Premier Annastacia Palaszczuk confirmed the move as she announced two new cases of COVID-19 recorded overnight, both in hotel quarantine.
"We have some genomic testing that came back late last night and … linked six cases of the highly infectious UK variant of COVID," Ms Palaszczuk said.
"These are the UK traveller and his partner, the hotel cleaner and her partner, and the man and his daughter from Lebanon who we told you about yesterday — so all six have a connection to the Grand Chancellor Hotel."
The…